---
Selling Cash-Secured Puts. Main Insights into CSP strategy.
Contents
The Nature of Cash-Secured Puts
In this article we will discuss one of the most popular options strategies called the cash-secured put.
The cash-secured put strategy is also one of the stages of another popular strategy called the options wheel strategy or covered strangle.
The cash-secured put (CSP for short) is a neutral to bullish strategy just like the naked put or the short put, it is a similar concept.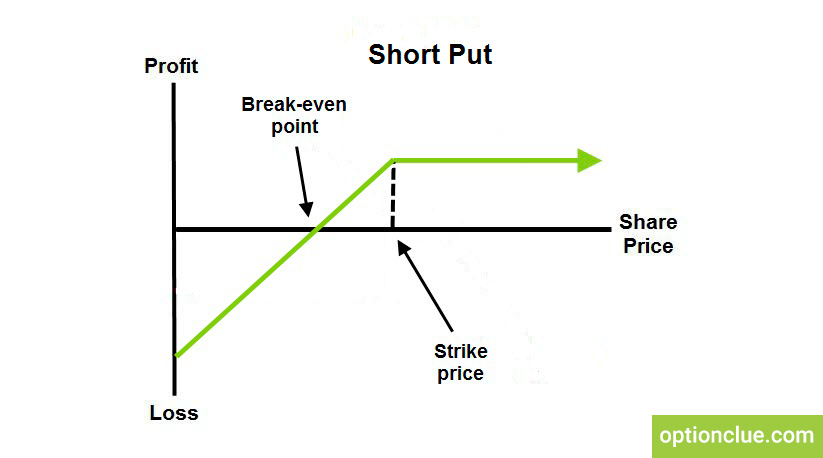 The reason why we are saying neutral is that you can make a maximum profit if the underlying does not move, you still have directional risk but it does not have to move to make maximum profit.
The maximum profit you will receive on this trade is the credit you get, your maximum loss technically is undefined which would be underlying at zero, your breakeven point is your strike price minus the credit you receive.
If the underlying goes up, it has a positive effect on the short put.
If the underlying goes down let us consider 2 scenarios: when implied volatility (IV) goes up, it is not a good thing for a short put, and on the contrary, when IV is high and goes down it is a good thing because one can close the position with significant profit and start considering opening a new one.
Important Notes about CSP
Let us consider a few notes about CSP:
How to Correctly Start the Cash-Secured Put?
Let us run through some kind of general mechanics to help people get started:
Management When Running the CSP
Let us consider how to manage the cash-secured put. This is another pretty easy one because we do not mind being assigned.
Insights into Cash-Secured Puts
Despite the fact that selling CSP is a fairly simple options strategy, in which many traders receive income, to maximize the benefits of its use one should take into account the following factors: