---
Short Strangle
Short strangle is the option strategy with unlimited risk based on volatility, which lies in the simultaneous selling calls and puts on one asset with higher/lower strikes respectively.
This strategy has 2 break-even points therefore the buyer expects the stock price to stay in market flats and triangles that is in the narrow price range during required period of time, that is he is looking forward to little volatility in the underlying asset during the option existence. This strategy has unlimited risk whereas a profit potential is limited to the total premium.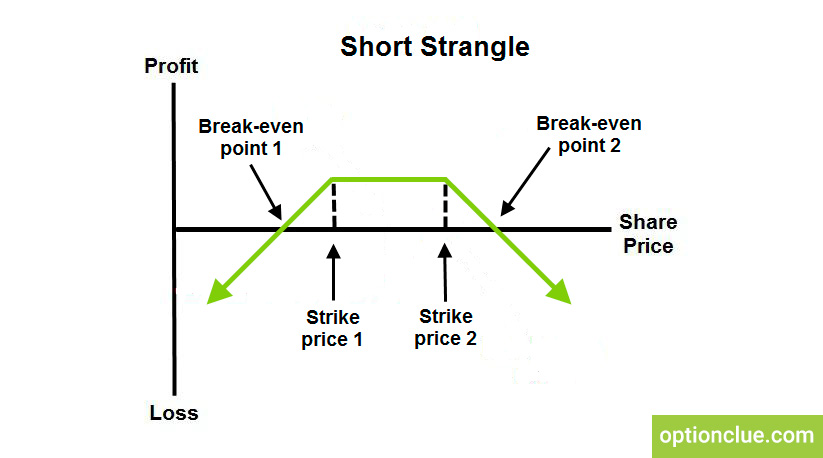 Suppose, someone executes short strangle by selling the call option for the premium of $25, its strike price is $100 and the put option for the premium of $15, the strike price of the put is $90. The total premium is $40 ($25+$15). So, break-even point 1 equals $140 ($100+$40) and break-even point 2 is $50 ($90-$40). Thus, an investor makes a profit if the asset is in the price range from $50 to $140 and loses money if the price goes outside this area.