---
Long Put Spread
Long put spread is the option strategy with limited risk and profit, which lies in the simultaneous selling and buying 2 puts on one asset with lower/higher strikes and the same expiration.
This option strategy is usually used when an investor is bearish on the market but expects the price to bounce off the certain price level in the downward movement. For this purpose he buys the put to benefit from the downward movement and sells another put option since he is ready and obliged to buy the stock after its decline at a predetermined price. Moreover, this strategy allows an investor decrease the premium paid that will be less than in ordinary long put option.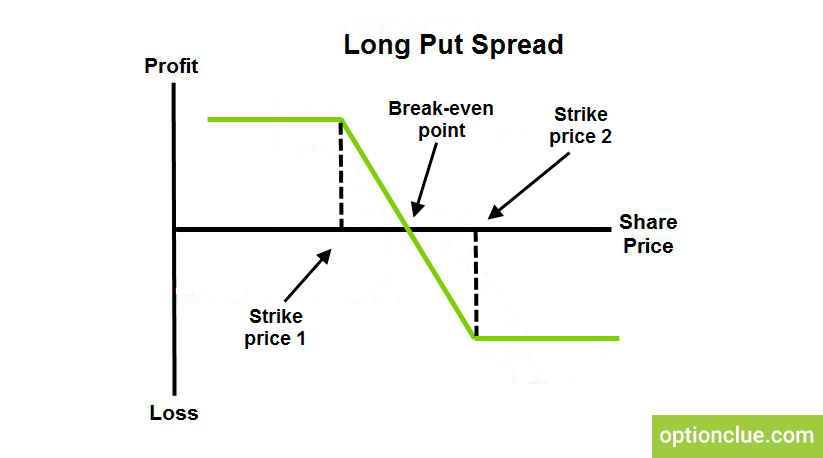 Suppose, someone executes long put spread by buying the put option for the premium of $5 and selling another put for the premium of $2. Strike prices of these contracts are $100 and $90 respectively. So, the net premium paid is $3 ($5-$2). The break-even point equals $97 ($100-$3). Thus, an investor makes profit if the stock is below the price mark of $97, the maximum profit occurs when the price is below the level of $90 at expiration. Moreover, at this mark he is obliged to buy the stock if assigned. He loses money if the price goes above $97, and the maximum loss is limited to the net premium paid, that is $3, and occurs if the stock price exceeds $90.